It is a beautiful day in Edinburgh today. It is about 9 degrees Celsius but there are no clouds in the sky so it feels much warmer. In the sunshine, when you close your eyes you can transport yourself to any distant and warm foreign land. In those moments it is easier to forget that there is an ongoing global crisis. It is important to savour the rays of sunshine that are breaking through the darkness in the world. So today we are going to talk about a few wonderful and glorious stories that are providing individuals and communities with much needed joy.
Indomitable spirit
Captain Tom Moore, aged 99, is due to turn 100 on 30th April 2020. To celebrate becoming a centenarian the World War II army veteran decided to take on an unusual task; he planned to walk 100 laps around his 25m garden, aided by his walking frame, over ten days. He asked for sponsors for his walk and aimed to raise £1000 for NHS Charities, the official charity of the NHS.
Captain Moore's task has captured the heart of the nation and has become a hero to the people. As of 18th April 2020 he has raised over £23.5 million and counting. He has received donations from 1.1 million individuals across the world and messages of support from notable figures such as Health Secretary Matt Hancock and Prince William.
The money that the veteran raises will be disseminated across the UK to fund wellbeing spaces for weary healthcare staff and has already been used to purchase electronic tablets for isolated hospital patients to contact family members. The donations will have far-reaching effects, likely beyond anything Captain Moore could have initially predicted.
Captain Moore completed his 100th lap on 17th April with a guard of honour from the 1st Battalion The Yorkshire Regiment. He will receive a Spitfire plane fly-over to mark his 100th birthday and I would not be surprised to see him on the Queen's Christmas Honours list. Captain Moore, you are a hero. Thank you for your service.
To find out more about Captain Tom Moore's walk for the NHS please click on the link below:
https://www.justgiving.com/fundraising/tomswalkforthenhs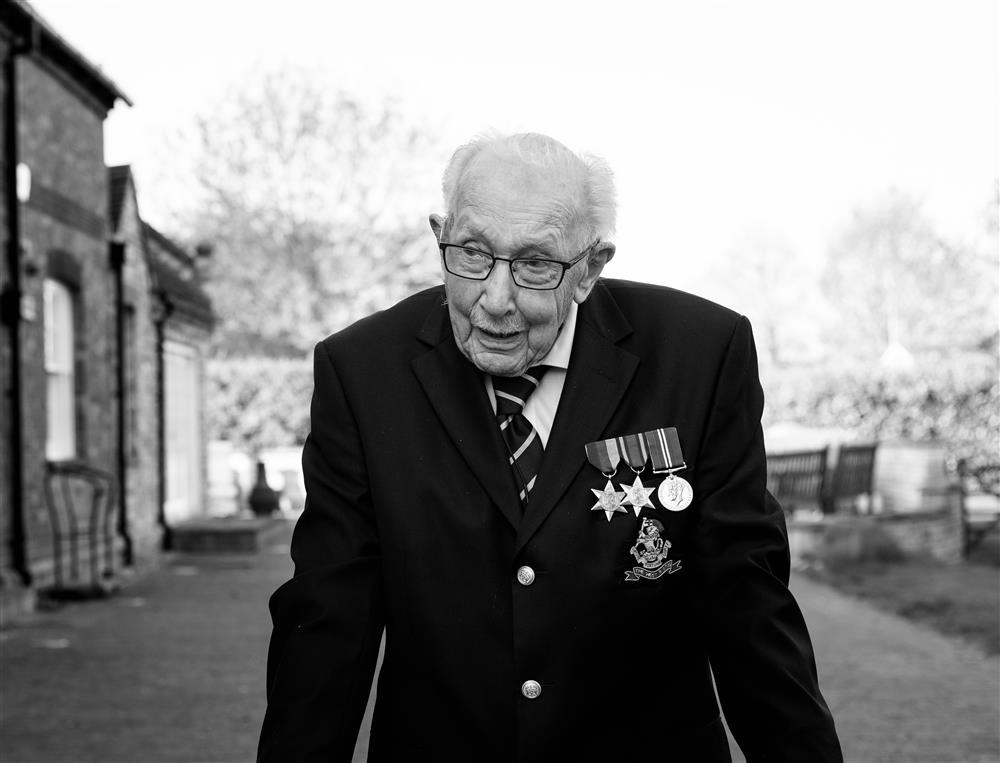 A new perspective on the world
There have been many unintended side effects of a third of the global population being in lockdown. One positive effect has been the decline in pollution around the world. The consequences have been eye-opening.
Less motor vehicle travel has resulted in fewer cars on the roads, planes in the skies, and boats in the waterways. Noise pollution has fallen due to less traffic, and waterways, such as the canals in Venice, are now less polluted with oil and debris. Daily carbon dioxide emissions have fallen by nearly 60% within the EU compared to pre-lockdown levels. This same trend has been seen across the world and is resulting in cleaner air in metropolitan cities such as Los Angeles, Paris, New Delhi, and Beijing.
Jalandhar, Punjab is the birthplace of my father and some 200km away from the Himalayas. My father left India during the '70s to emigrate to the UK. During his childhood in Punjab, individuals could look out on a clear day and marvel at the Dhauladhar range of the Himalayas. However, for the last 30 years the spectacular mountain range has been hidden behind a cloud of smog, driven by industrial and vehicle pollution. In April, a view of the mighty Himalayas once again came into focus for residents of Jalandhar.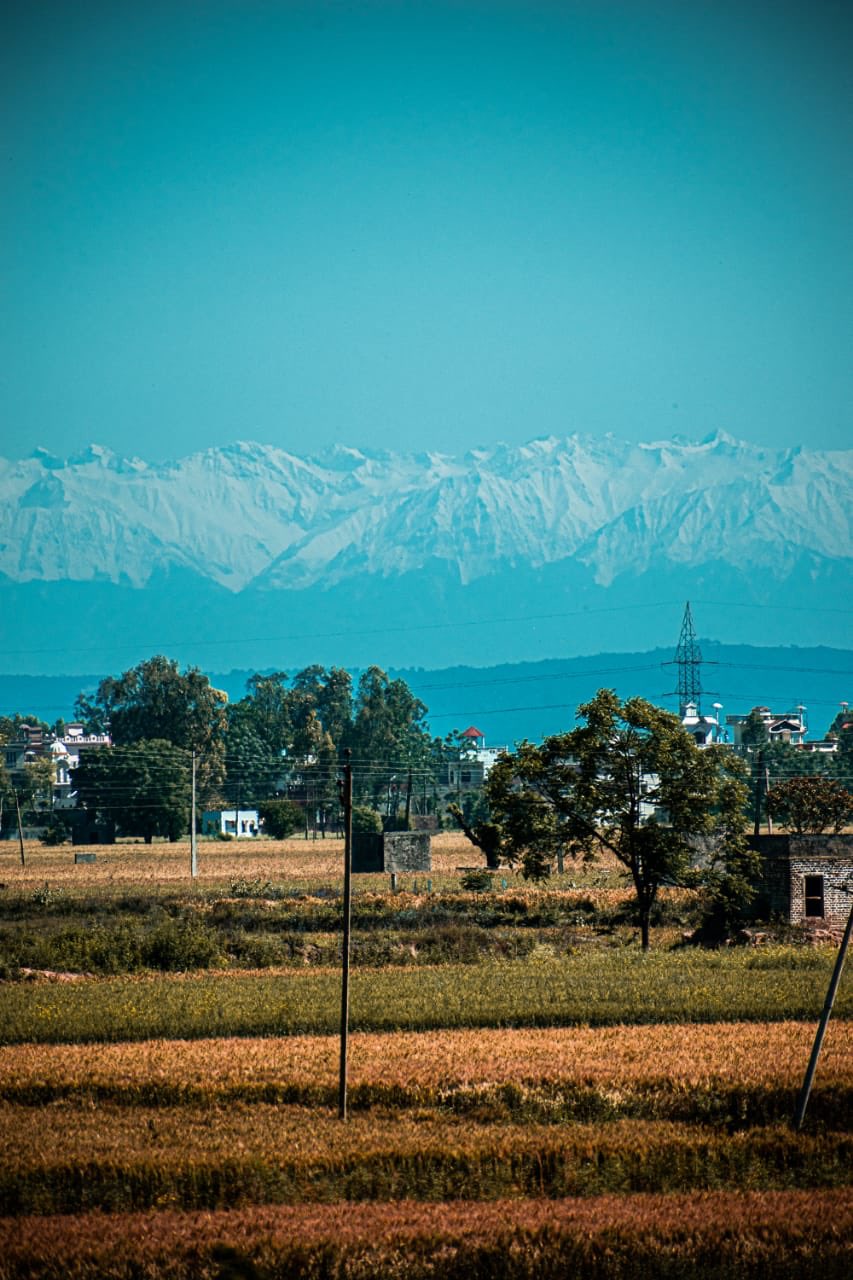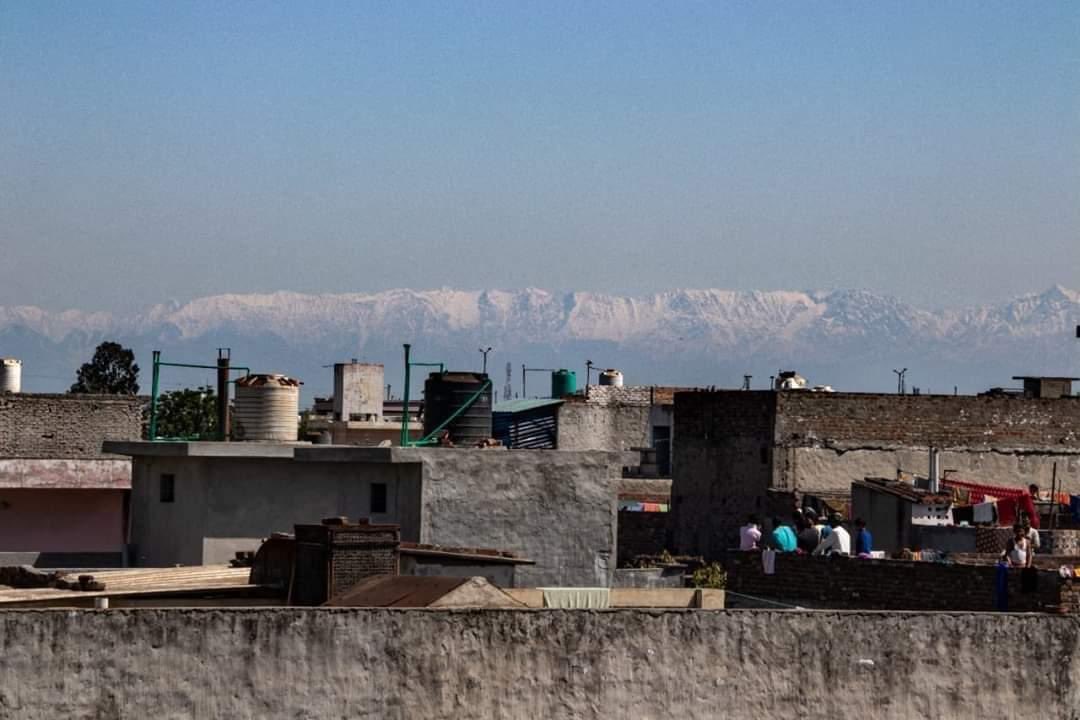 I wonder if current and past residents of my father's hometown would recognise the staggering natural backdrop that has been hidden for over three decades?
Community spirit
Every Thursday at 20:00 the UK claps for workers of the NHS. I end with a short video taken from my bedroom window of the street joining in to applaud, holler, and in true Scottish style, play the bagpipes in appreciation of workers across the UK. This is community spirit at its finest.
More One Doc's Stories: